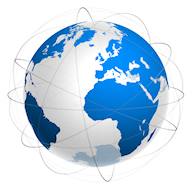 Although we are successful in selling to countries all across the globe, our strength lies mainly in the countries of Asia and Africa, particularly the Middle East, Africa, South and East Asia and the Indian Subcontinent.
Partners Overseas
We have active distributors and agents in the following countries:
Algeria, Bahrain, Bangladesh, Brunei Darussalam, Bulgaria, Cambodia, Cyprus, Egypt, Ghana, Greece, Hong Kong, India, Indonesia, Iran, Iraq, Ireland, Ivory Coast, Jordan, Kenya, Kosovo, Kuwait, Lebanon, Libya, Malawi, Malaysia, Maldives, Malta, Mauritius, Morocco, Nepal, Nigeria, Oman, Pakistan, Philippines, Portugal, Qatar, Rwanda, Saudi Arabia, Senegal, Seychelles, Singapore, South Africa, Sri Lanka, Sudan, Syria, Taiwan, Tanzania, Thailand, Tunisia, Turkey, Uganda, United Arab Emirates, Vietnam, Yemen, Zambia.
What do our principal suppliers say about us?
'IMCI took the pain out of exporting for us. We have worked with them for a very long time and I have always found their honesty and integrity beyond reproach. We consider IMCI as part of our company and as such their knowledge and advice in giving us the confidence to export to other countries has been invaluable'.
'IMCI have been the corner stone of our export drive for many years. Their contact base in the Middle East is impressive and along with their market and regulatory knowledge they have been an invaluable partner over the years'.